Parmsean alfredo with zucchini noodles is the perfect summertime meal! Plus, we included a FODMAP friendly version and even found a FODMAP friendly substitute for garlic!
Last night (and yesterday in general) were rough. My youngest and I went to her Dad's grave and left him a present for Father's Day and cleaned up his grave. It was cute. While there we had the chance to observe all the different generations observing fathers, grandfathers and great grandfathers. We observed another family with four young children, one a baby huddled around their fathers grave. She was choking back tears as she talked about their Dad and told them some stories.
We laughed as we saw three older woman set up chairs around a grave. They pulled out a weed whacker and started weed whacking around the grave. Then they cleaned and polished the headstone and wiped their hands and sat down and broke out glasses of wine and told stories.
I looked over and saw that the young family was also observing these ladies curiously. Like we were all in awe. Baffled. Almost a deer in the headlights look. I think we were thinking the same thing. Will there ever be a time it doesn't hurt so bad to visit? I even hate visiting my dad's grave in California. It's hard. But it is also healing. I just don't ever see myself and the kids and our families plunking ourselves down and having a Kentucky Fried Chicken dinner in the cemetary on a Sunday night like other families do.
Instead we opted for a pint night. In the comfort of our home in front of our TV. Our family style.
I completely suggest going to Target for the Goldbaum gluten free sugar cones. They are life altering if you have gluten allergies. they taste so good! You can't tell they are gluten free!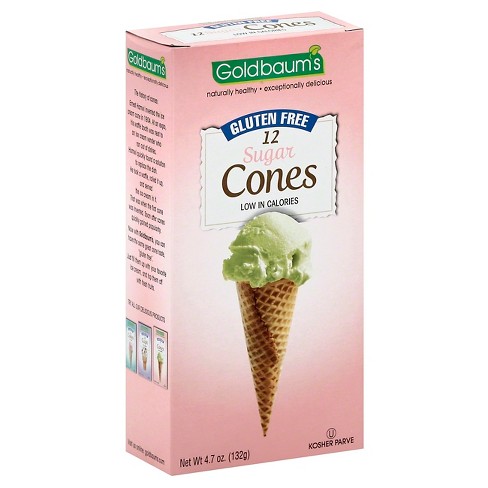 And now after a pint night we are in need of some detoxing. It's hot outside and I've got a month until vacations start and I have to live in a bathing suit for two weeks straight.
So I opted to make this delicious parmesan alfredo and substituting the pasta for zucchini noodles. I usually use the chickpea pasta but have substituted zucchini. You can grab some zucchini and make your own zucchini noodles or you can go the easy way like I do. Several of my stores sell packs of fresh zucchini noodles but where it's only me that will eat it, I go with frozen. Green Giant now sells zucchini noodles and I'll pick them up in the frozen vegetable section.
We suggest a really good sauce to go on top. I was craving alfredo sauce, and I even used some chopped grilled chicken and put that in there too. It was delicious and the perfect summertime meal!
Plus, I added a FODMAP (IBS) friendly version too! I even found a FODMAP friendly substitute for garlic!
Parmesan Alfredo with Zucchini Noodles
Serves 4
1 package Green Giant Zucchini Spirals (can opt for fresh if desired)
6 tbsp butter (can substitute dairy free version)
1-2 clove garlic, minced (use ½-1 tsp asafoetida--an herb found at Indian stores and online for FODMAP friendly version)
1 ½ cups heavy cream (use dairy free alternative for FODMAP friendly version)
1 ½ cups parmesan cheese (we recommended getting a block and grating it yourself for better melting results)
¼ tsp salt
½ tsp pepper
Parsley (optional)
Cooked, cut chicken breasts cut into strips (optional)
Cook zucchini noodles according to package directions.
While noodles are cooking, prepare sauce.
In a large pan, turn heat to medium and cook butter and garlic (or herb substitute) for 1-2 minutes until butter is melted. Add the cream or non dairy alternative for milk and stir. Cook for approximately 3 minutes until milk warms, then add half the parmesan cheese and stir to combine. Add the remaining half of the cheese and continue stirring until melted. Add a tablespoon of pasta water or additional milk to thin if needed.
To serve: Place desired amount of zucchini noodles on your plate. Top with alfredo, then top with chicken, additional shredded parmesan and parsley if desired.